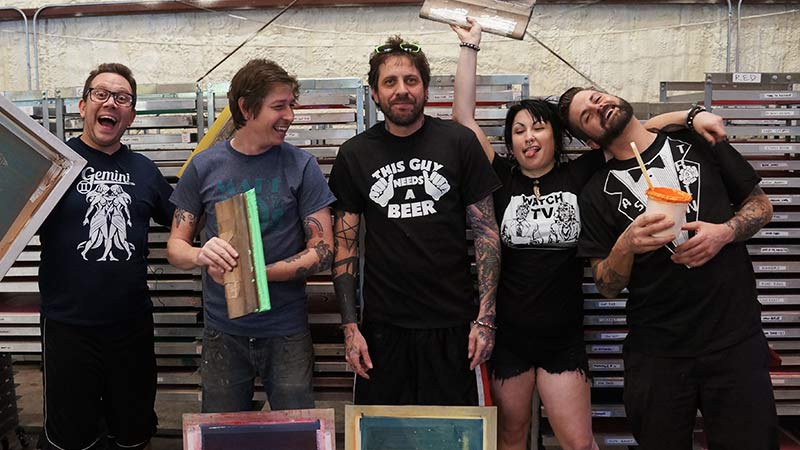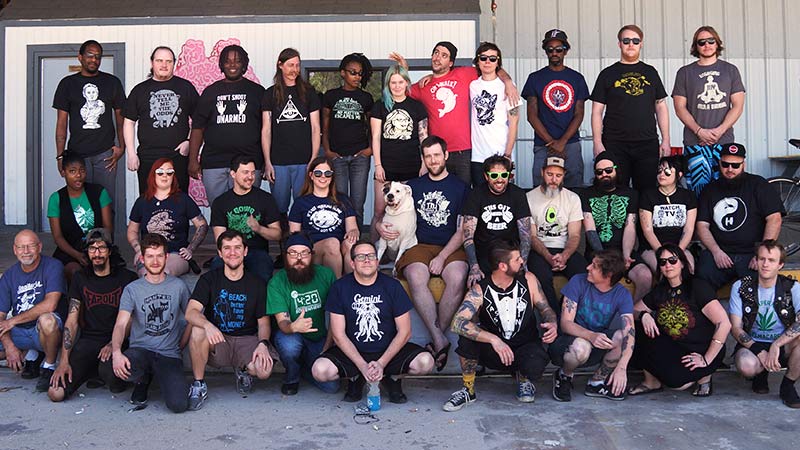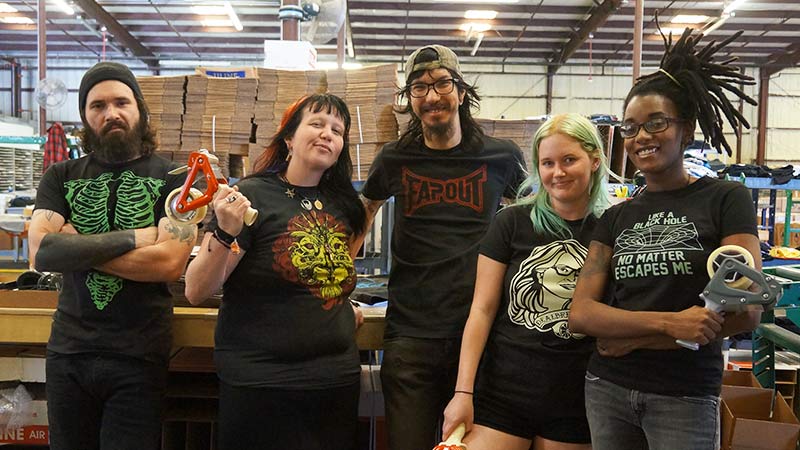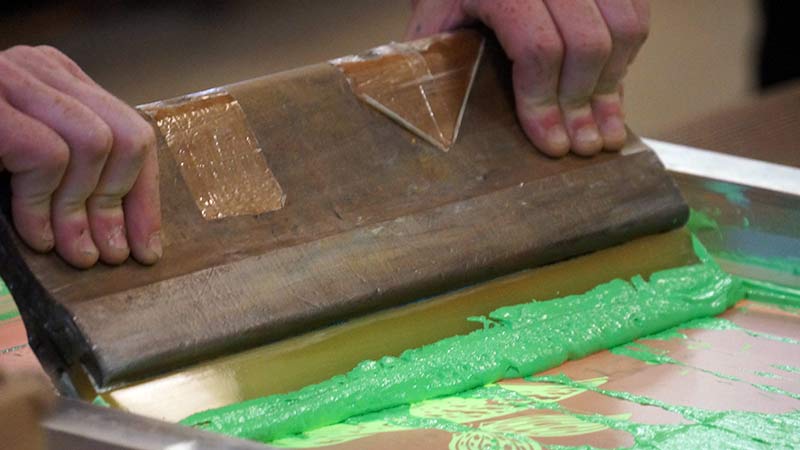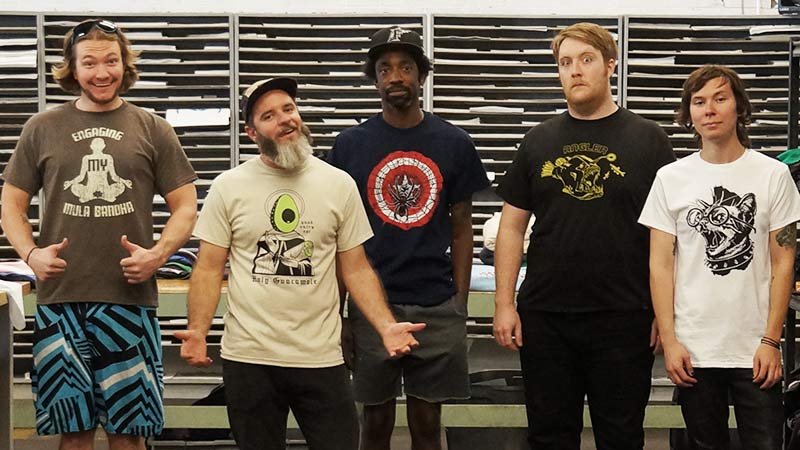 About 6DS
6DollarShirts was founded in 2008 on the idea that customers should not be paying $20 or more for t-shirts. We offer a great selection of high quality t-shirts and other apparel items at the lowest prices because of our innovative processes and our commitment to always provide the best value for our customers.

Our Process
We buy bulk shirts and other apparel from global brands like Delta, Fruit of the Loom, and Gildan straight from their mills.

We ideate, illustrate, and create every design in-house, with a great portfolio of designs accumulated slowly but surely over the years.
We make every shirt to order locally from our warehouse in Gainesville, Florida (go Gators!), offering competitive wages and benefits (including health insurance) to all our employees. We lean on a combined 150+ years of printing experience in our unique production process.
We sell our products directly on our website so there is no mark-up from Amazon, Walmart, or any other party.
We believe that businesses should only make a fair (small) margin and not-overcharge customers. We work hard to find ways to offset increasing material and other costs to continue to provide the best value.
We hope you can try us out and continue to support us. Bulk and repeat orders help keep us in business. We believe our products are both great to use and awesome to gift - get yours today!
We are always looking to improve. If you have any ideas, comments, or suggestions please contact us here.